SiBei
2010-08 to 2011-04.
It's a business project, outsource. It's a game on iPhone, developed for 6 months, has a complex and very detailed design.
Done by Sparrow, Chipmunk engines and used Lua scripts.
I was in charge of the implementation of demo, player tank, routing AI. The team has 6 people.
Movies
Pictures
Basic Concept: Killing skilled monsters with your bullets.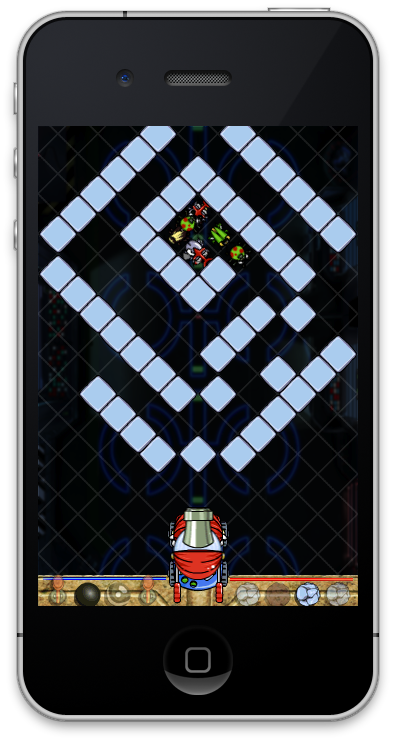 Maps: There are many different kinds of monsters, bulllets and map settings making thie game very complex and interesting to play.
Boss: There are even bosses! They have more powerful skills and can summon monsters!