Baby Tour
2011-01 to 2011-03.
An iPad game bring the Chinese traditional "5 elements" to the iOS devices. It can be seen as a tower defending app. The feature is that you can control an element to move and make tower to attack.
Uses Chipmunk and Cocos2d engines.
Core developer of 8 people. I did the architecture.
Movies
您的浏览器不支持HTML5,请升级。Safari使用效果最佳。
Pictures
Main menu of Elements Defense.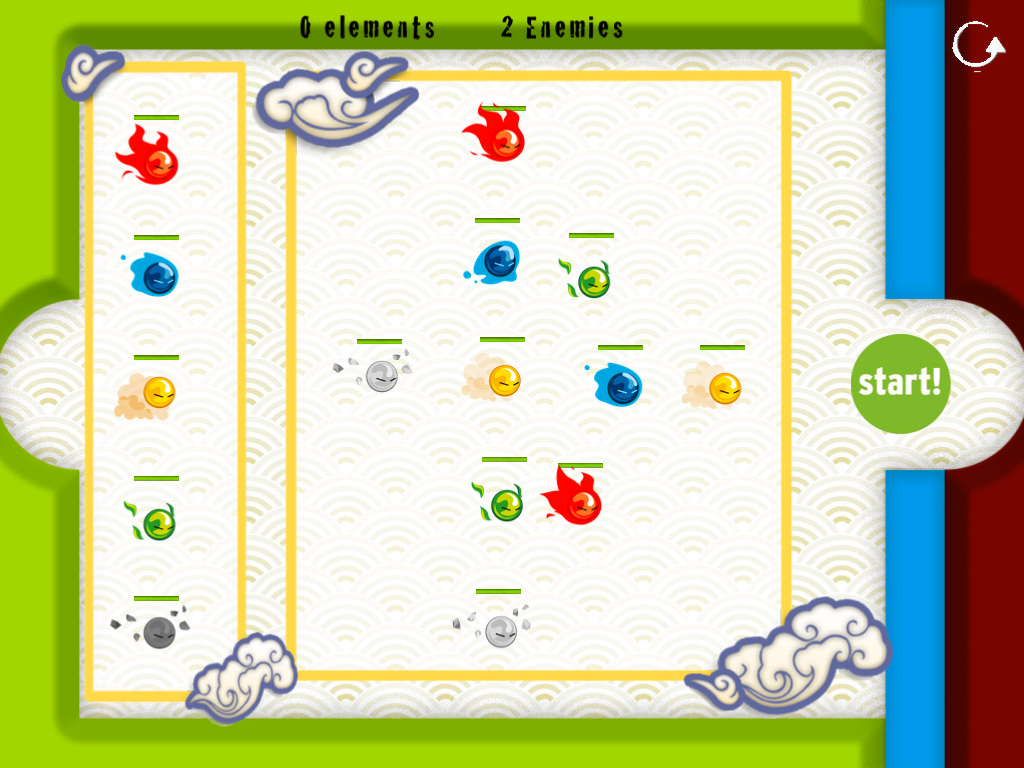 The place to select elements and assign their positions.
Marching and attacking scene.