TJADRI
2010-04 to 2010-06.
A business project of office automation system for Tongji Architecture Design Institute.
It is a product of Professor Weizu Jin's team, SSE, Tongji.
I was in charge of the domain control and equipments control part. So I learnt something about Windows domain controller.
I used many SQL queries and the datasource framework of ASP.NET.
Pictures
Login page.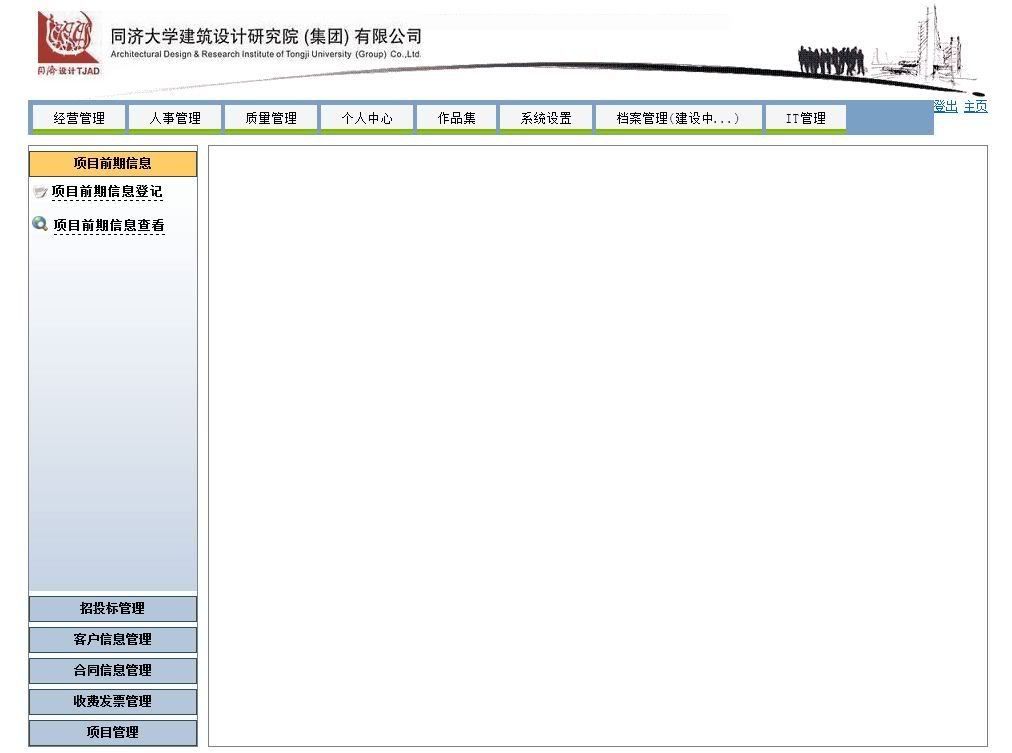 Home page of Equipments Management.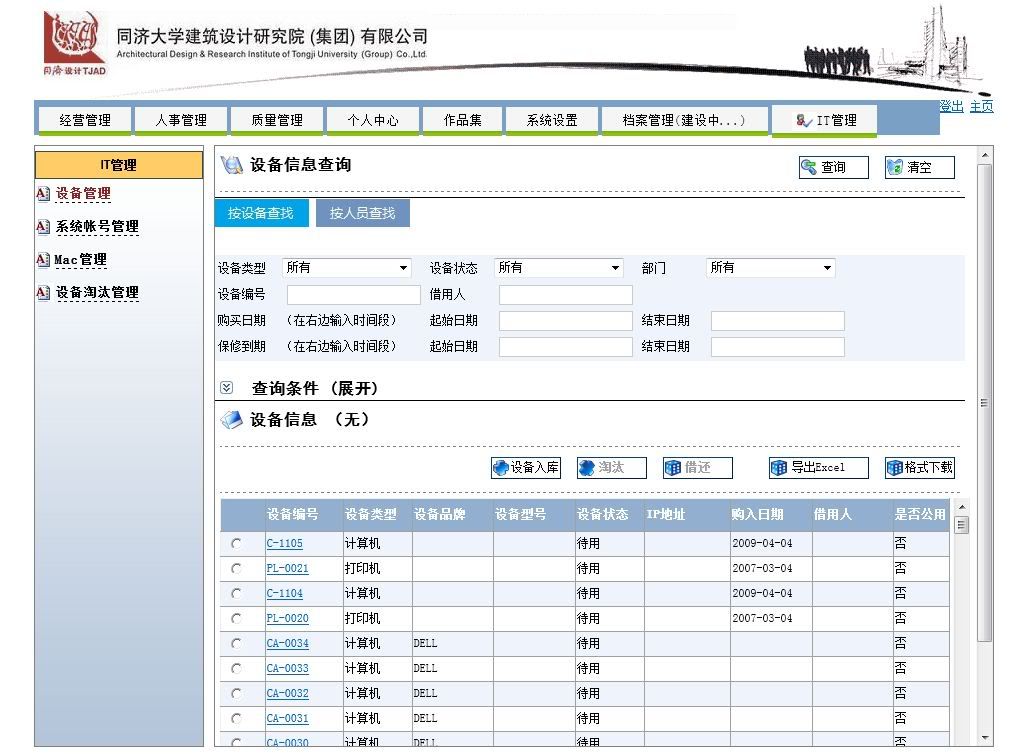 A query of certain equipments.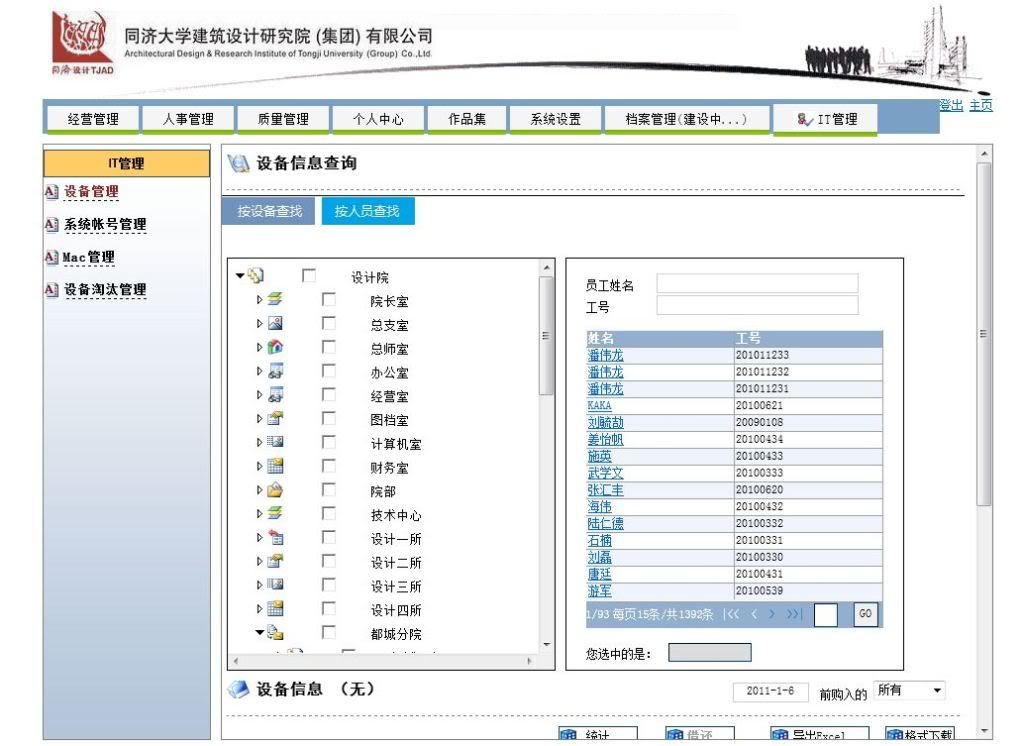 A query of a person and his equipments.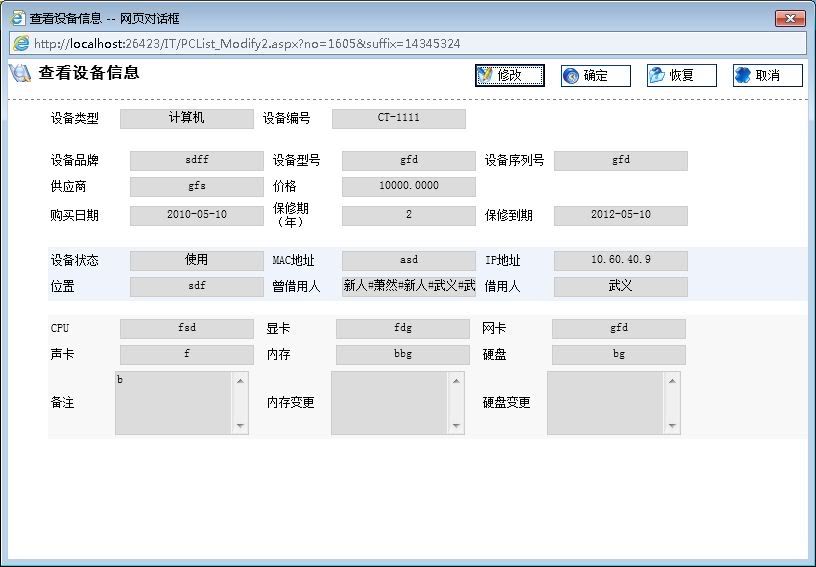 Adding an equipment.