Easy Cheque
2010-07 to 2010-08.
It's contest project for Citibank competition. A solution for electronic cheque fairs. Has great security, flexibility and usability.
I was in charge of the ASP.NET and C# interface development.
Pictures
Login page. Login with your certificate file and password.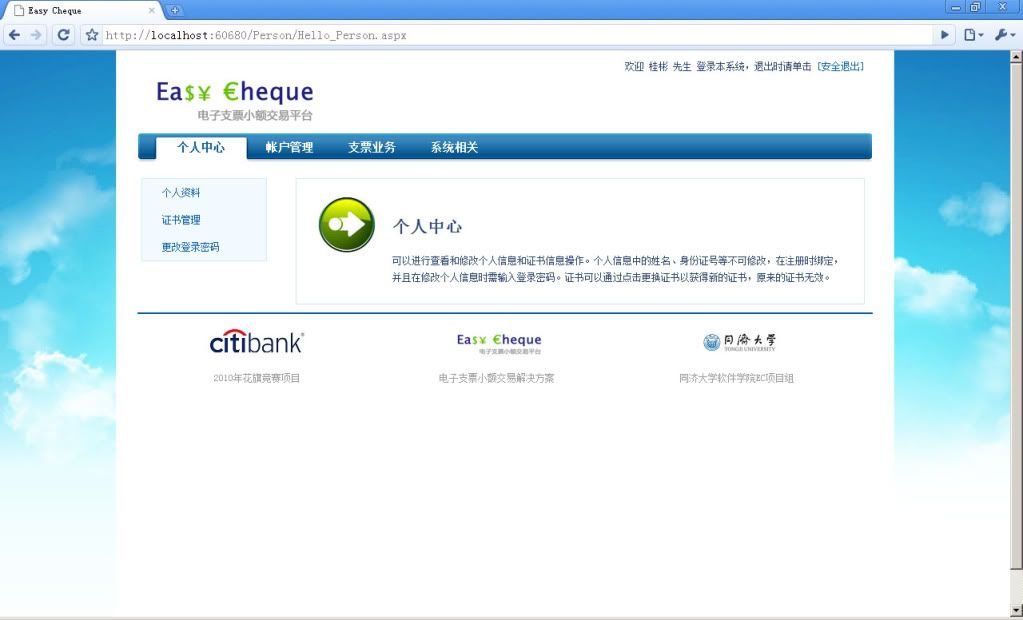 Home page of person center.
Personal page. Here you can see all information about you.
Management of your certificate. You can change your certificate here.
Home page of bank account management.
Editing bannk account info.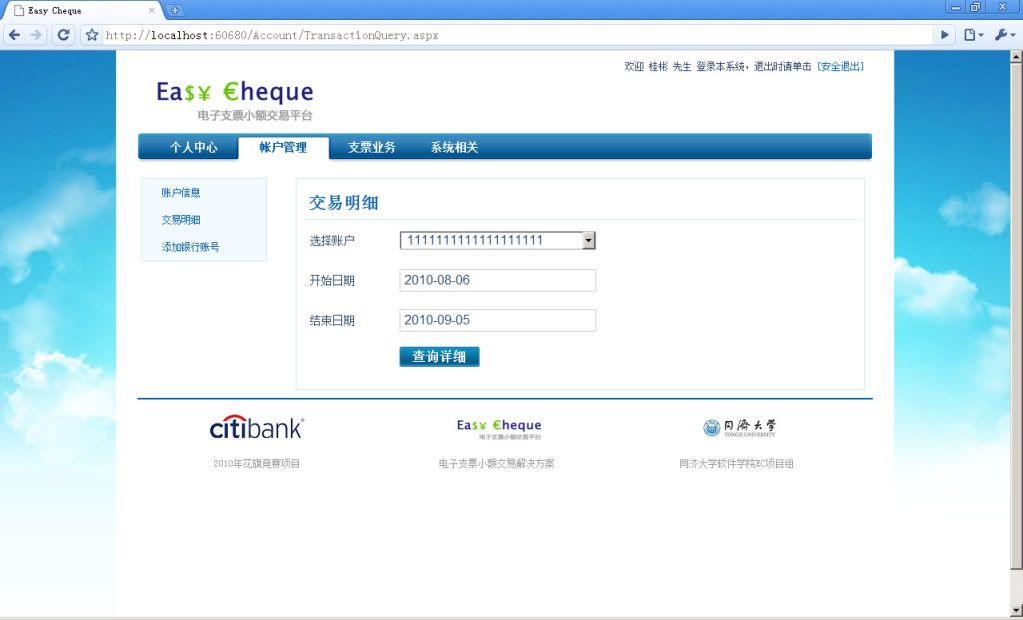 Querying an detail of a transaction.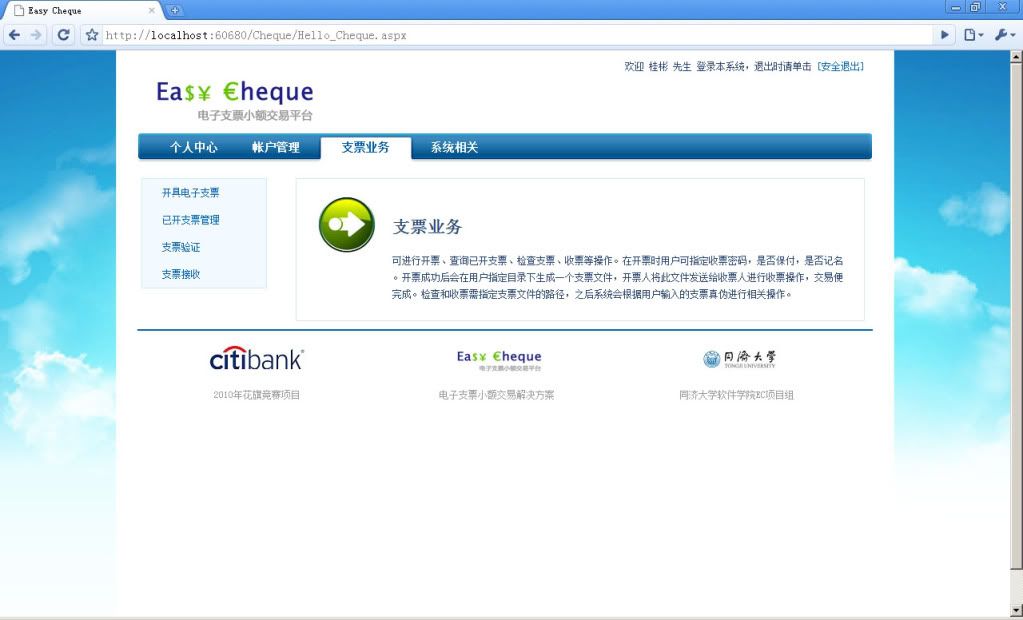 Home page of cheque.
Draw a cheque.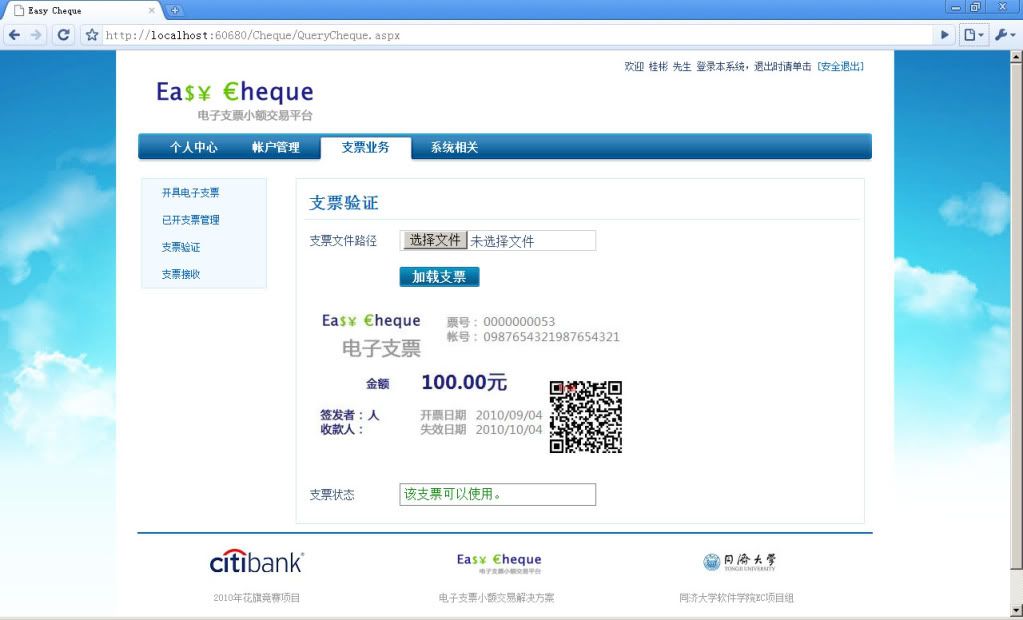 Validate a cheque.
Accept a cheque.
Help page.