Direct Sketch
2009-09 to 2009-10. It has its own file format, supports saving and reopening.
The most interesting thing is the content is synchronous if you duplicate its instance. Gorgeous user interface. Done by Windwos C++ API.
It's course project and I did it all on my own.
Pictures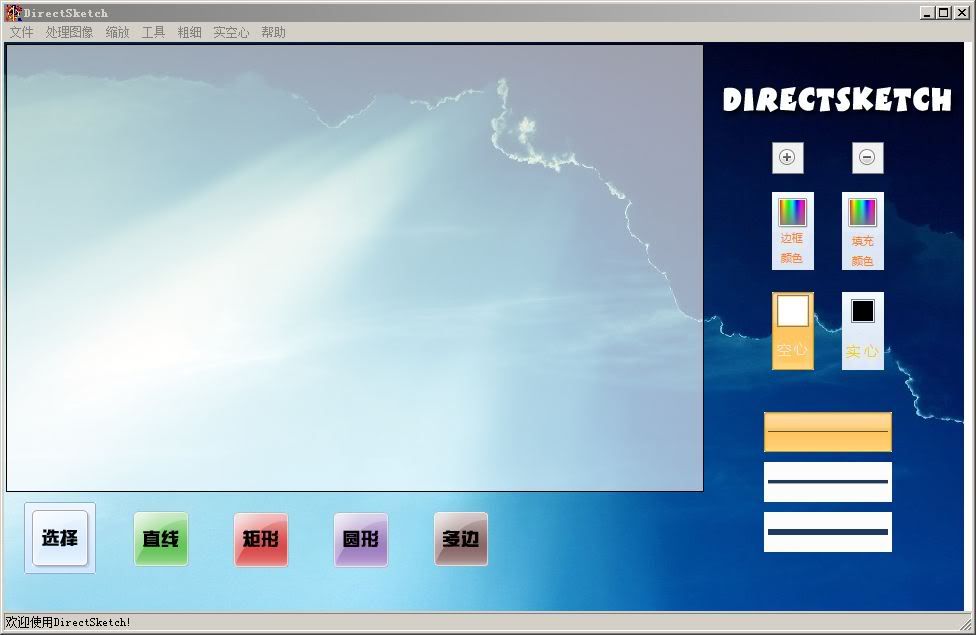 Main window. You can draw lines, retangles, ellipses and ploygons.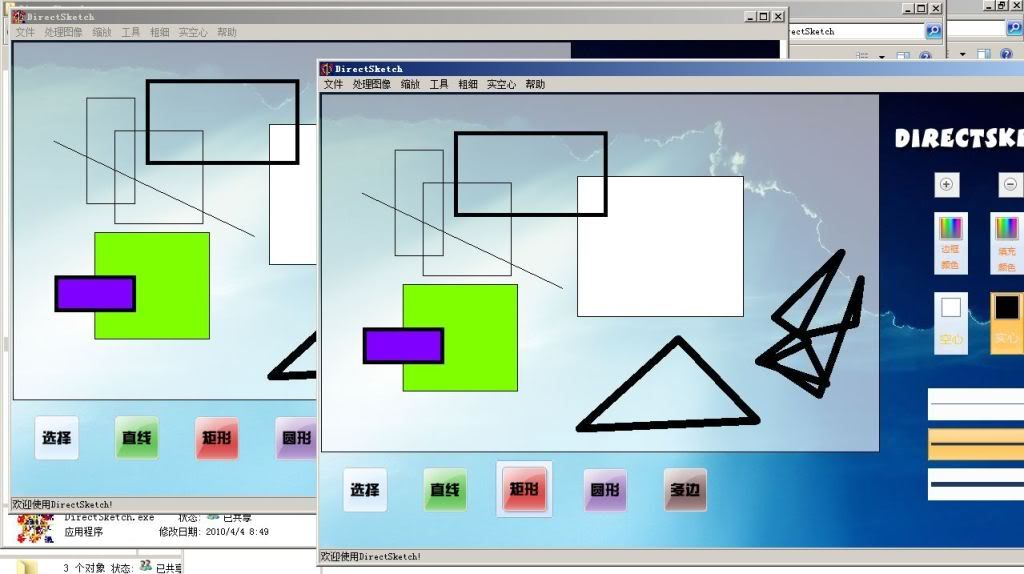 Key feature, multiple window will show the same content.