Text Editor
2008-12 to 2009-01.
Fist software project in life. Using KMP algorithm to find characters. Is very robust and has creative file saving designs.
It's course project and I did it all on my own.
Pictures
Hello messages.
Open a text file.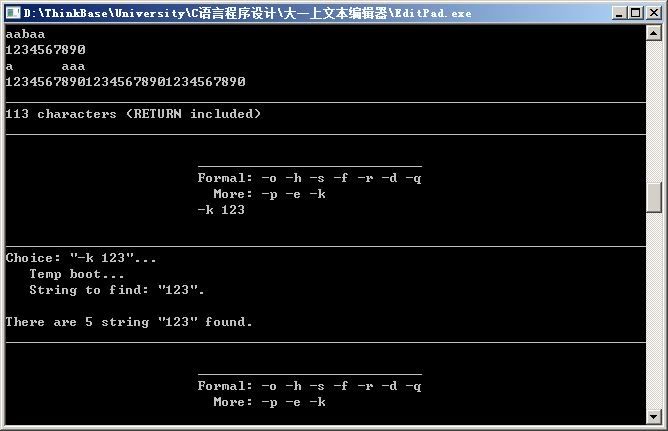 Search a string "123" in the opened file with KMP algorithm.
Replace the string "123" to "666".

Quit the app, the app will as you to save.