TJAC Website
2010-10 to 2011-01.
This is a dynamic website for Tongji Apple Club(abbr. TJAC)'s daily use.
Members from TJAC can then create ideas, projects, articles using this website, making TJAC's management more fluent and efficient.
This project used Struts 2, Hibernate and J2EE.
I'm proud of this website. I'm the team leader of 6 people. It's already in use at here.
Pictures
Front page of TJAC, showing the 6 main parts: ideas, articles, projects, activities, affairs.
Registing page, registered student will be come a member of the system.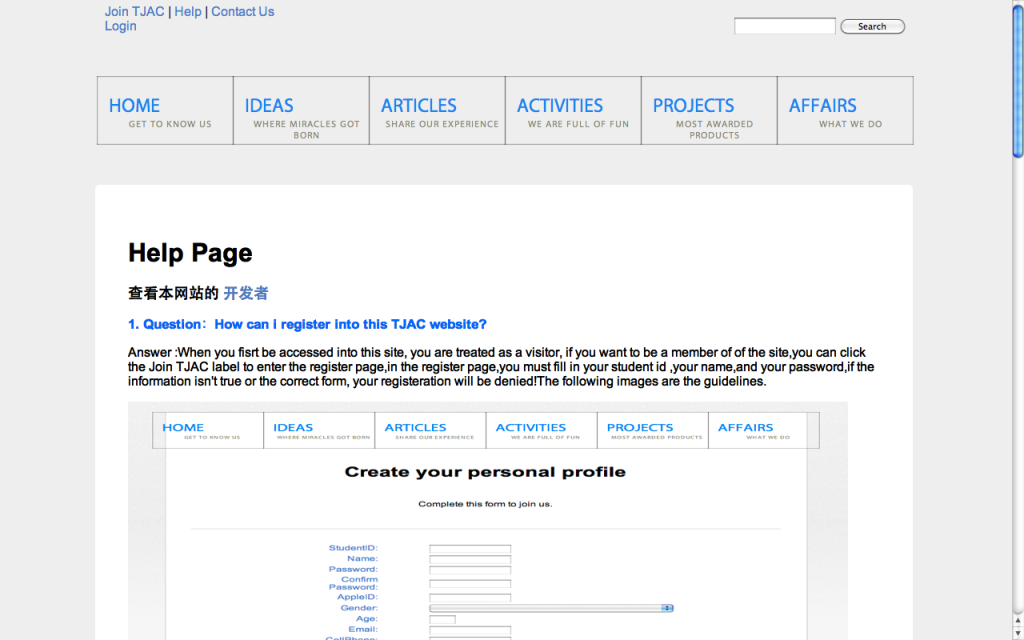 Help page.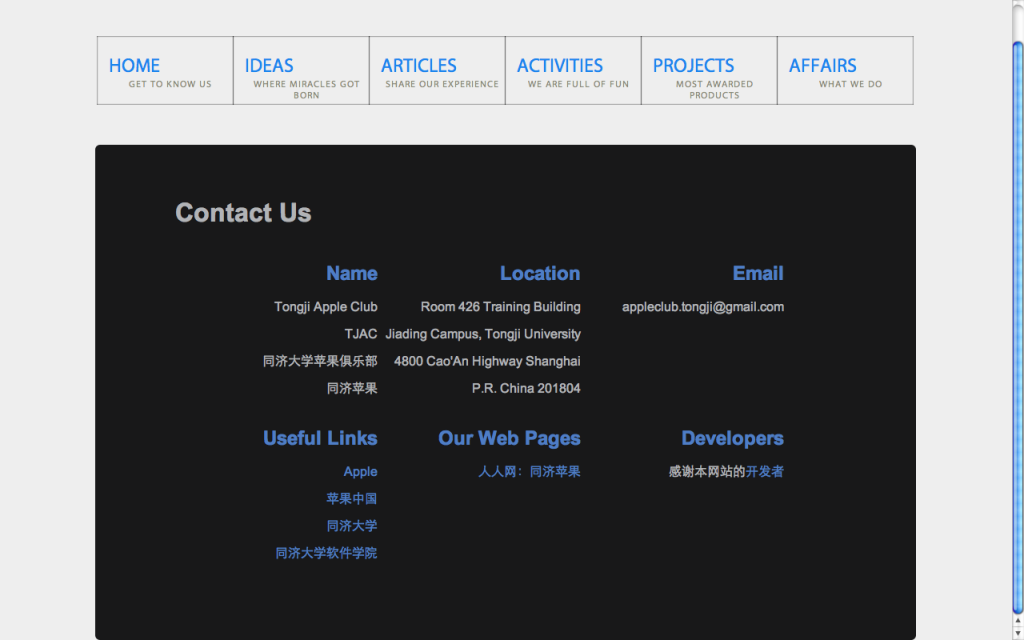 About us page.
Login page.
Projects page, help members to manage and review their projects.
Activities page, making it easy to hold activities and notify members.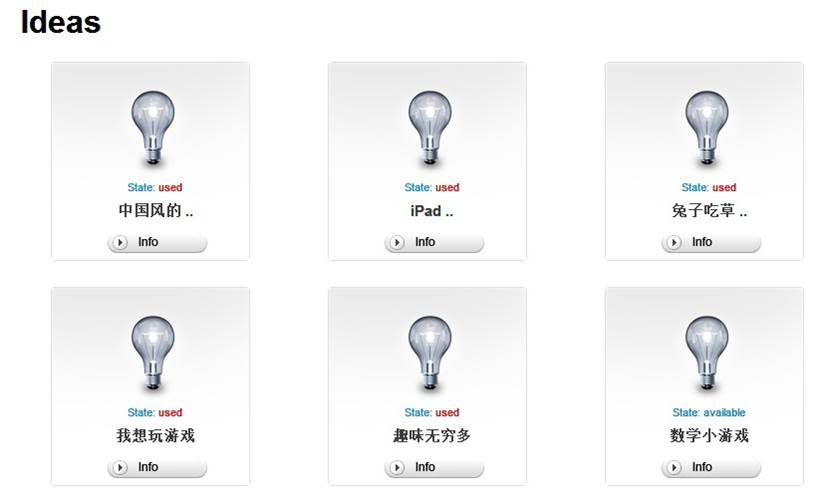 Ideas page, help members to record their ideas.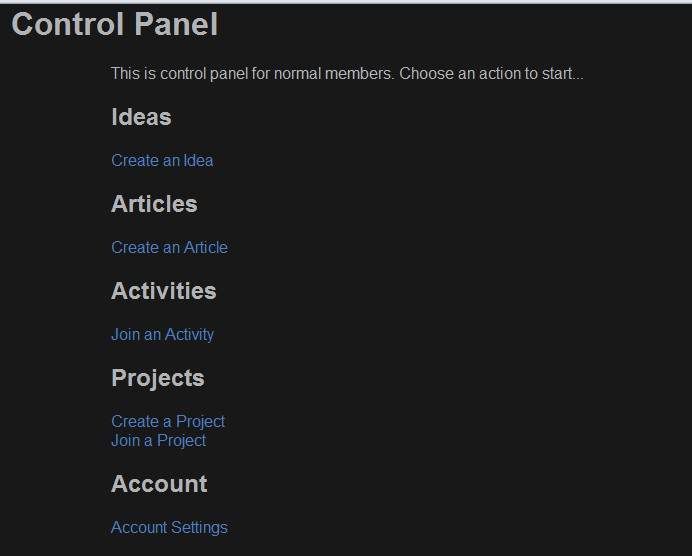 Control Panel, the very start of Administrator and members.
Members page, the Administrator can search a members in serveral clicks.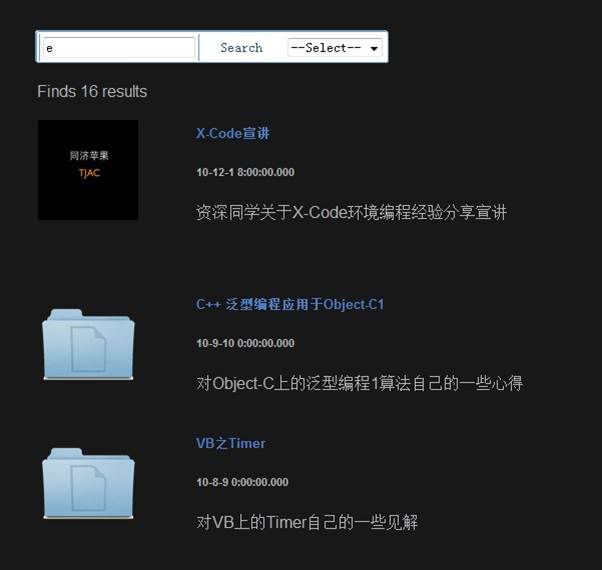 Search result page, search everything stored on the website.