deen
2011-01 to 2011-02.
The original platform is Linux. It is an encoding and decoding programme for Chinese characters.
It's big feature is that the encoded chars ars also readable and interesting Chinese!
Course project. Core developer of 3 people. I designed the encoding method.
Pictures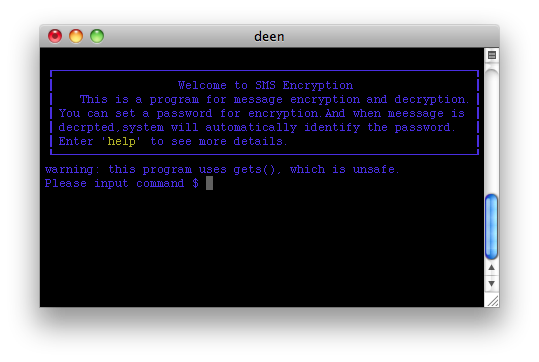 Hello words.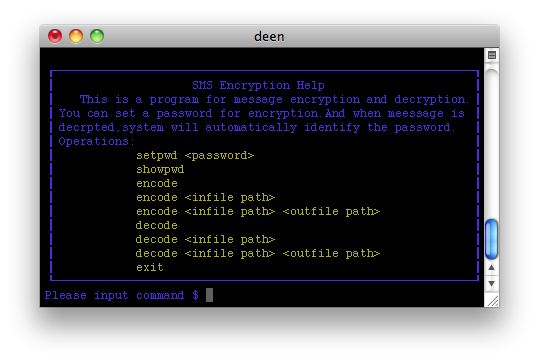 Help.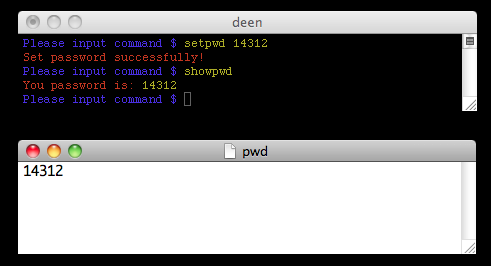 Set and show the encoding password.
Decode and encode. All defaults to "in.txt" as input file, "out.txt" as output file and "in_reviewed.txt" as reviewed file.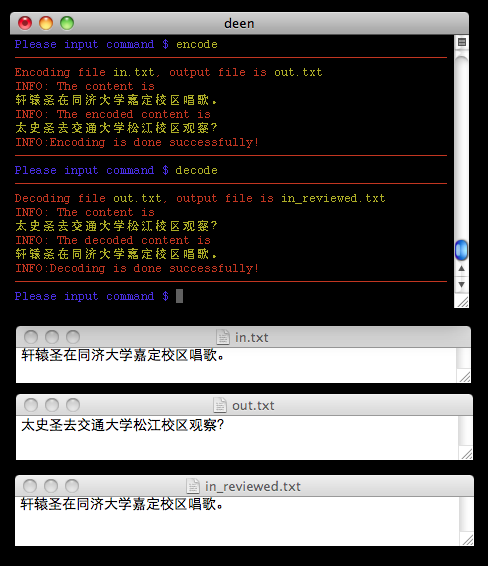 Decode and encode. User set those 3 files.